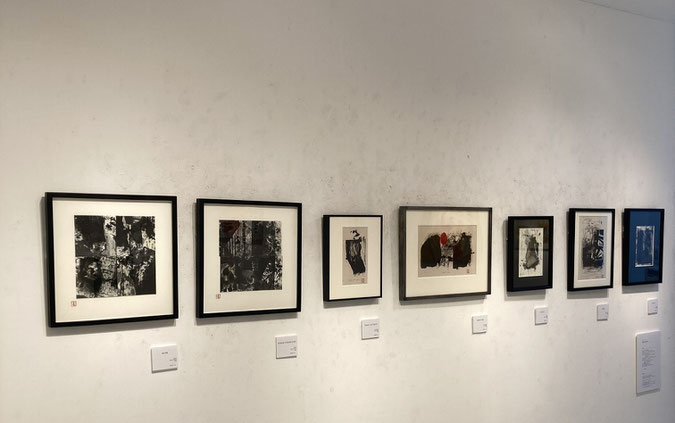 2022年12月19日から12月24日まで
銀座一丁目にあるギャラリー
「GALLERY ART POINT」にて開催された
グループ展が終了しました
 会場に足をお運び頂いた皆様に
改めて御礼申し上げます
ありがとうございました
今年1年間に制作した仕事の中から
7点を厳選し
作品を展開しました
参加を通じて肌で感じた実感を
今後の仕事の修正・発展に活かしてまいります
※会場の様子を以下のリンクからご覧いただけます
  GALLERY ART POINT   HP
19 - 24 December 2022.
Gallery in Ginza 1-chome
The group exhibition held at GALLERY ART POINT
The group exhibition has finished.
 We would like to thank everyone who visited the exhibition
I would like to thank you once again.
Thank you so much.
I selected seven works from among those created during the past year.
I will make use of what I have experienced first-hand through my participation in the exhibition in the modification and development of my work in the future.
 *You can see the state of the venue from the link below.
 GALLERY ART POINT   HP